Les Trois Garçons
This restaurant has a decadent, almost veering on gaudy, interior that will transport you back to 1920s France via a tremendous collection of stuffed animals and jaw-dropping ceiling decor (including cascading handbags, of all things).
Formerly a pub, the ironic opulence of the decor isn't the only thing you'll remember; the food is just as lavish. Choose from a succulent spice-cured venison, a delicious fillet of sea bass with savoy cabbage, and a host of other continental dishes and sophisticated wines.
Address: 1 Club Row, E1 6JX
Telephone: 020 7613 1924
Bar Boulud
If you're a fan of the watch-the-chefs-cook-your-food kind of restaurants, Bar Boulud is the perfect eatery for your Valentine's dinner. You'll get a view of the open-plan kitchen where zen-calm chefs will prepare an extra delicious (albeit expensive (£115)) Valentine's Day menu with options such as creamy lobster bisque and linguini, garlic-infused roasted halibut and, for dessert, tarte au chocolat (one of my all-time favourites).
Address: Mandarin Oriental Hyde Park, SW1X 7LA
Telephone: 020 7201 3899
Boundary
On the corner of Shoreditch's Redchurch and Boundary Streets lies an intimate, trendy eatery that serves innovative, modern French cuisine at surprisingly reasonable prices (just £25.50 for the three-course set menu). Enjoy a tastebud-tingling lobster thermidor, French duck breast or a stunning vegetarian dish of courgette flowers, baby peppers and quinoa tortellini, all while watching the skilled chefs from your seat.
The furnishings are a little on the clashy side, with 3d-patterned flooring, exposed brick walls and a ceiling depicting illustrations of star signs, but we'll all be too loved up to notice, right?
Address: 2-4 Boundary Street, E2 7DD
Telephone: 020 7729 1051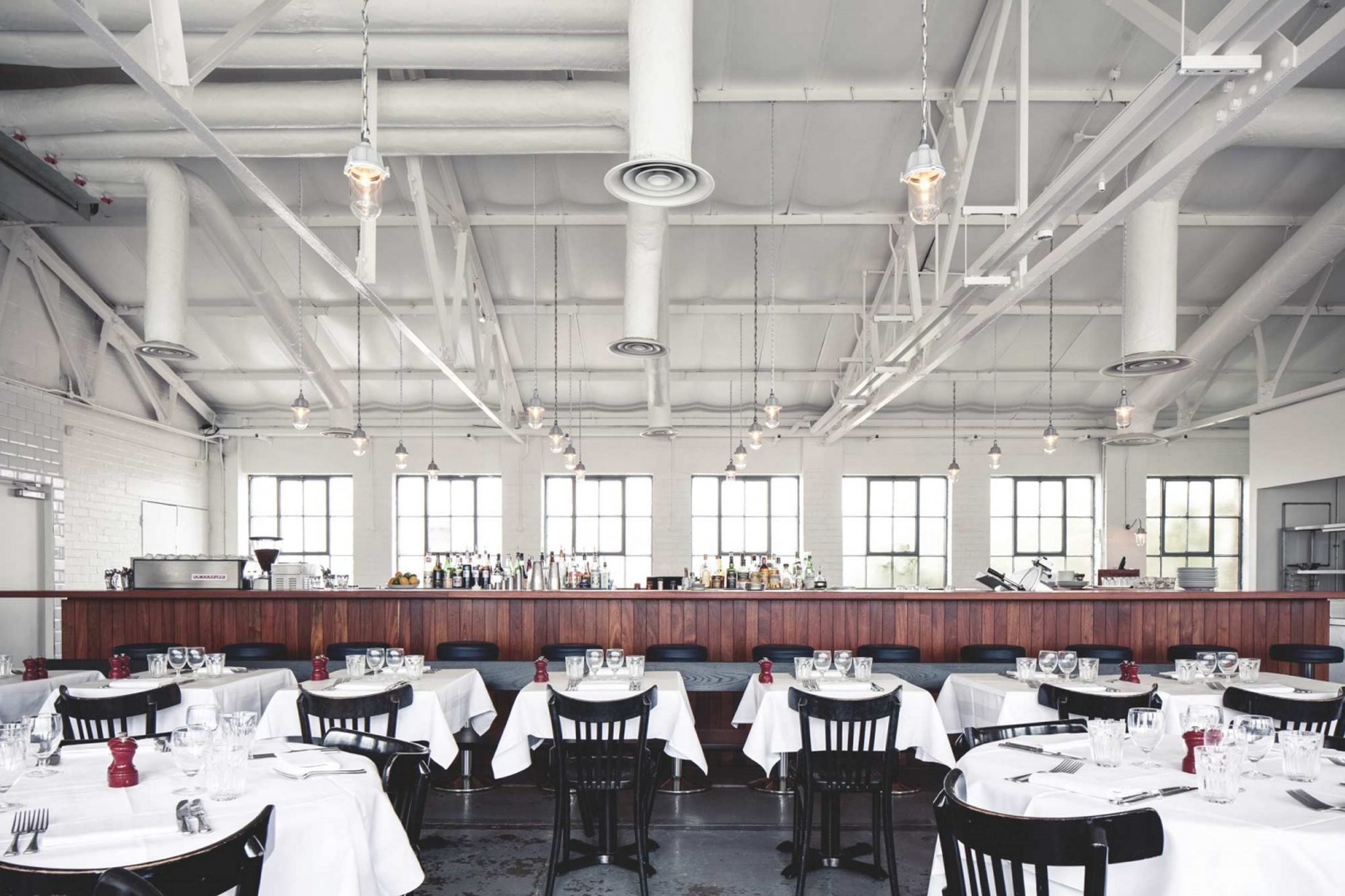 Bistrotheque
Thoroughly more hipster than any other restaurant on this list, Bistrotheque is set in an airy, white space decorated with warehouse-style pendant lights and painted brick walls. The professional, welcoming service will show you to your table where you can choose from surprising combinations of Gallic and American foods such as pig's cheek with Boston baked beans, and beef burgers with gorgonzola rarebit.
In terms of pricing, food portions on the á la carte menu tend not to correlate with the cost of the dish, so I'd go for the set menu which offers three reasonably sized dishes for £20.
Address: 23-27 Wadeson Street, E2 9DR
Telephone: 020 8983 7900
Kettner's
First established as a restaurant in 1867, this Soho-based Georgian style restaurant and bar is always filled with people buzzing with anticipation. Expect all the traditional French favourites with a modern edge, such as the Toulouse Bangers and Mash or the Roasted Winter Vegetable, Cashew and Cheese Wellington.
Prices start at £12.50 for the risotto, going up to £29.50 for a whole lobster. Not too bad IMO.
Address: 29 Romilly Street, W1D 5HD
Telephone: 020 7734 6112